Ek alag hi nostalgia zone ho jaata h childhood memories quotes ke saath. Hum childhood poems jab nayi nayi diaries me likhte the, bahut hi innocent emotions hote hai. Ekdam saaf dil aur achai ki ore. Experience shayad kam ho lekin poem on childhood in english ke words read kare toh laga jaise humare bachpan me sapno ki udaan kitni aazaad thi.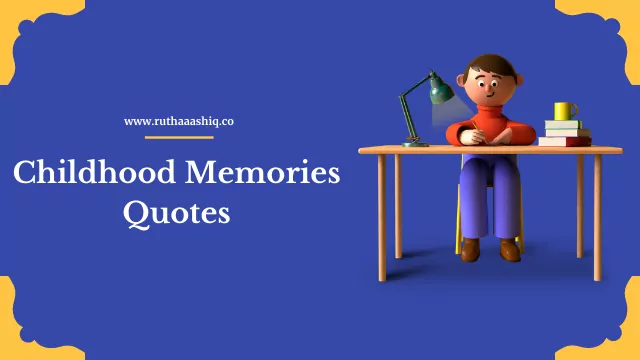 Teenager – Childhood Memories Quotes
I am a teenager and I say I am in love
They call it infatuation
But I call it my experience through the routes of true passion
There's a lot in my head that I need to scream out
No one to hear, understand it the way they ought
I've been harassed, I have suffered depression
I've lost friends and in the way myself
I've been fading and then there was a big loss
They insist in my ears, child age is the best age
And question why I was despondent then
Had they been in my shoes could they understand?
How today's way of living is different from theirs
Offense – Childhood Memories Quotes
If I talk openly about my affairs, it's an offense
If I hide and continue to dare, it's an offense
If my skin is visible, it's an offense
If I wear a lot of cover, it's an offense
If I say nothing, why do I not is frequently asked
If I do the words of truth, it just shots them like deadly dart
Back To Toddler Times – Childhood Memories Quotes
When I was just a toddler, I enjoyed towel rides
I grew up and had fun on shoulders flight
Few years, and I was exposed to society alone
To fight, to suffer, to stand under underestimations of their narrow thoughts
You tell me, why do you want me to follow?
You have regulations to impose on me
But tell me, why should I do so?
Right Being Snatched – Childhood Memories Quotes
I am just a little kid who deserves happiness
As you say, it's the best age in entire lifetime
Why do you compress me like a piece of sponge then?
I am me, and my visible bra strap troubles your eyes
I am me, and my shirtless body with abs hits you tight
I am me, and my gender really concerns you a lot
Seems as though my life's decisions
Are not for me to decide but fall under you might
Waqt k saath jab poorani kitaab me jaa baithte hai tab pata chalta hai, poem on childhood memories me hi sachai hoti hai. Bade hote hote shayad man chota ho gaya aur hoshyaari jyada. Kabhi milkar dekhe wo soch kaisi thi toh hasi bhi aati hai toh kabhi aaj pe taras aata hai. Waqt k saath tarakki honi chahiye, magar insaan ki umar ke saath jaise insaniyat naam ki battery hum kharch kar dete hai baaki sab paane me. Childhood memories quotes read karke agar dil me itna sukoon aata hai toh hum uss tarah fir kyon nahi jeete, fir wahi soch aur fir wahi mohabbat se…
Must Read:- Whatsapp status for girls attitudde
You are not bad but worse – Childhood Memories Quotes
I apologise, I have portrayed you so bad
You aren't that disgusting
But I hope this knowledge you already had
I just love the way you slyly ask me to quit what I desire
It's so sweet of you to say you want me to grow
But still pour water full of poison atoms
You are just so amazing
You pushed me to overthink and end up depressed
You aren't that disgusting as I earlier explained
Let us discuss a bit about how you watered my insecurity
Surely, I am not as lean as your eye balls can stand
But that repeated reminder of me being less kept lurking around
I cannot say badly about you
For you are bitter more than my tongue deserve to utter about
Listen up , i won't change just because of those labels you want me to fit in
I'll change if my body would ask me to
Problematic Society – Childhood Memories Quotes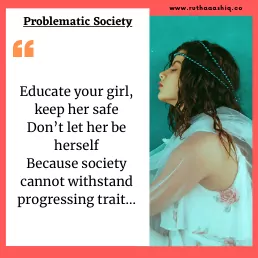 Educate your girl, keep her safe
Don't let her be herself
Because society cannot withstand progressing trait
Don't let her wear what she desire
Because we couldn't keep some bad men away
Your girl may be wrong or not
But we are so interested in her life
It's difficult for us to mind our own business
But isn't it a discrimination
We just talk about girl's right
Boys are left unheard
Sure they are mighty in a ratio
But some holds grudge for this happening unfair
I a minor, knows what fair is
You the adults are still blind in this daylight
You scream about how rational you mind decides
But there's still the basic rationality that your mind lacks
Little Brain – Childhood Memories Quotes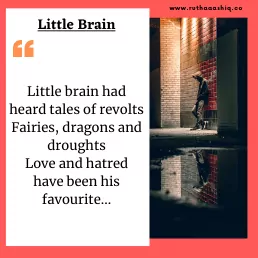 Little brain had heard tales of revolts
Fairies, dragons and droughts
Love and hatred have been his favourite
But society deprived him of feeling the truth it had
Story of boy who fed of nightmares
Or the camel with hump
The kid had always desired wander in rainbow colours
But the society gave him dark spectacles
The kid wished to fly like a bird
But the people around him chained him by leg
Don't Judge Without Knowledge
Hope you understand what I mean, when I say I feel low
Please don't judge me just because I am not as aged as you are
I hope you get me, when there's an action of distress that I perform
Please don't spread rumours until you have knowledge to its core
Hope it's not just for fun you are interested in my life
Please either be a true soul for me or mind business of yours.
I hope this related to what you have been looking for
Please accept what this budding writer has put efforts for.
Help Me – Childhood Memories Quotes
Help me, I'm a girl
I don't ask for empowerment
But just acknowledgement would work for me
Help me, I'm a boy
I am not alike all strong you describe
Don't abuse me and push me into mental disorder
Help me, I'm a kid
I don't ask for your over concern or support at every step
But let me just live freely.
Ye toh poem on childhood in English ka collection humne writer se leke share kiya, magar aap me se kisi ne hindi ya hinglish collection banaya ho toh hume jarur bheje. Poem on childhood in hindi bhi aap sabse share karna chaahte hai. Aap hi ki awaaz bolegi ab , sab ke dilo me. Pyaar bhi bheje aur shikaayat bhi… Tabhi toh zinda hai tum aur zinda hai hum..Childhood post pe aapko aapke andar bachpane ki shubhkaamnayen🤗.
Must Read:- Self talk quotes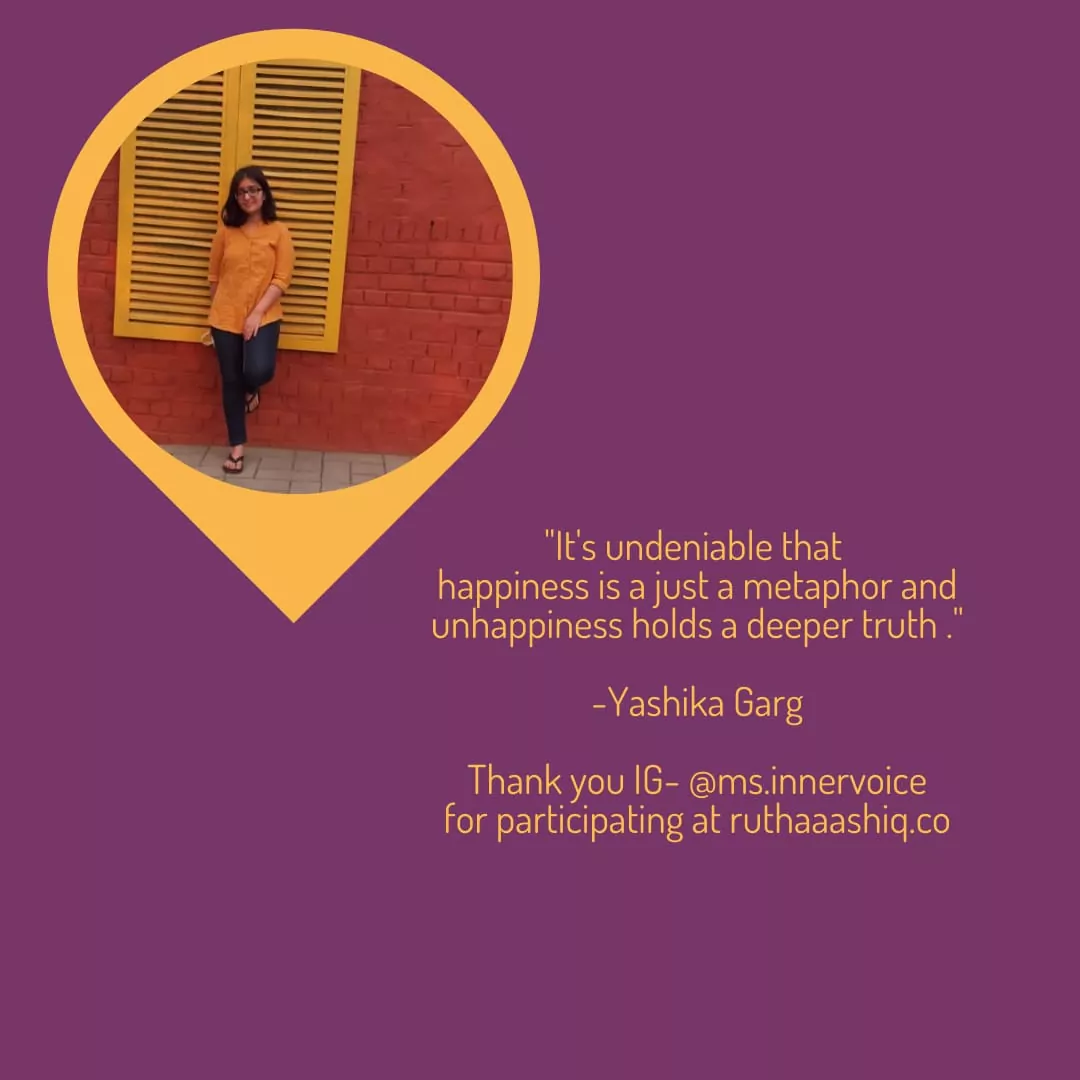 Writer:- Yashika Garg
Instagram:- @ms.innervoice