2 Line Shayari In Hindi | 2 Line Shayari In English
Iss post me "2 line shayari in hindi" ke submission me desi content ki vibe ke saath "two line shayari in english" ke wajah se ek global feeling aa rahi hai. Jaise ki ruthaaashiq ka goal raha hai ke kone kone se writer apne shabd share kar sake, humne "two line shayari in hindi" ki maximum submission iss event ki post me include ki hai. Kabhi kabhi "two line shayari in english" ke submission theme ke bahaar ho jaati hai. But writer intent ko maan dete huye hum random read me feeling ke har pehlu pesh karne ka prayaas karte hai.
2 Line Shayari In Hindi | Two Line Shayari In Hindi
"2 line shayari in hindi" ki iss post se humne writers ke name ko image me daalne ke special efforts liye hai. Ye new creativity and recognition aapko kaisa laga aap dab hume comments me jarur bataaye. Reader and writers ne hume aur bhi offers bheje hai aur ruthaaashiq activities me "2 line shayari in english" ke liye bhi hamesha efforts liye hai. As a platform hum hamesha chaahte hai ki "2 line shayari in hindi" ko preference de. Samay chalte sab small content pe focus hai aur shero shayari me hamesha se hi "two line shayari in hindi" pasand ki gayi hai.
"Kuch nakaam mohobbat ki yaadein aur kuch haar ki yaadein mujhe sone nahi deti , Main kaam karu to kuch aisa asar hota hai meri betartibi mujhe asaan hone nahi deti . "
Writer:- Hridyam Rhythm Arora ( @sanak_banjara )
---
कितना भी सज संवर लोगी, कोई फायदा नहीं है।
रात जो तेरे हाथों को पकड़ा था मैंने, वो निशान सारे राज खोल देंगे।।
"घुंघरुओं का टूट कर बिखरना तो लाजमी है साहब उसने तवायफ़ के पैरों का दर्द जो महसूस किया है।"
Writer:- Anurag bharti @authoranuragbharti12
---
"Na gham – na khushi ka meshoos kia kabhi, baas mai zindagi ka saat dete gaya!"
Writer:- Ankita Dhar ( brenda_los_ )
---
कर्म और काल का भेद है अयोध्या ,
जीवन – मृत्यु का खेल है अयोध्या ।।
पवित्र आसान का आरंभ है अयोध्या ,
रावण काल का तो अंत ही अयोध्या ।।
Writer:- Aditya Kashyap ( @adityakashyap_18)
---
जाना है लाज़िमी तो मुझको मिटा कर जाना ख़त जो लिखे थे
तुम्हें उनको जला कर जाना ,
ध्यान से , देखना वो डायरी ना रह जाए फाड़ कर वरक़े
फिर मिट्टी में दबा कर जाना ,
जब भी देखूँगा इन्हें याद मुझे आओग
मेरे हाथों से लकीरों को मिटा कर जाना
ना निभा पाए मुहब्बत तो कोई बात नहीं
बेवफ़ाई ही सही कुछ तो निभाकर जाना ,
ना तुम रहोगे मेरे तो मलाल ही क्यूँ रह
बात जो भी थी मगर बात बता कर जाना ,
मेरे मरने के बाद कब्र पर अगर आओ मेहेंदी कैसी रची थी
हाथ दिखा कर जाना , तुम जो पढ़ती थी
मेरी नज़्म तो खिल उठता था जाते जाते मुझे वो नज़्म सुना कर जाना ,
तुमसे शिकवा भी करूँ मैं तो किस लिए नौशाद अच्छे लम्हों की फ़ितरत है रुलाकर जाना ,
Writer:- नौशाद सदर ख़ान ( naushad_sadar_khan_officiall )
---
"Bahut Kuch dekha humne par chup rehta hoon
Samunder hone ke bavajood main pyasa rehta hoon,
Use fursat Nahi milti ke vo mujhe palatkar dekhe
Main hi deewana hoon Jo deewana Bana rehta hoon."
Writer:- Amaan Javed Amaan ( @ Amaan Gungun )
---
"तेरी जुस्तजू मेरा ख्वाब है, तेरी आशिक़ी लाजवाब है ।
तू मुख़्तसर एक ग़ज़ल नहीं, तू शायरी की किताब है ।।"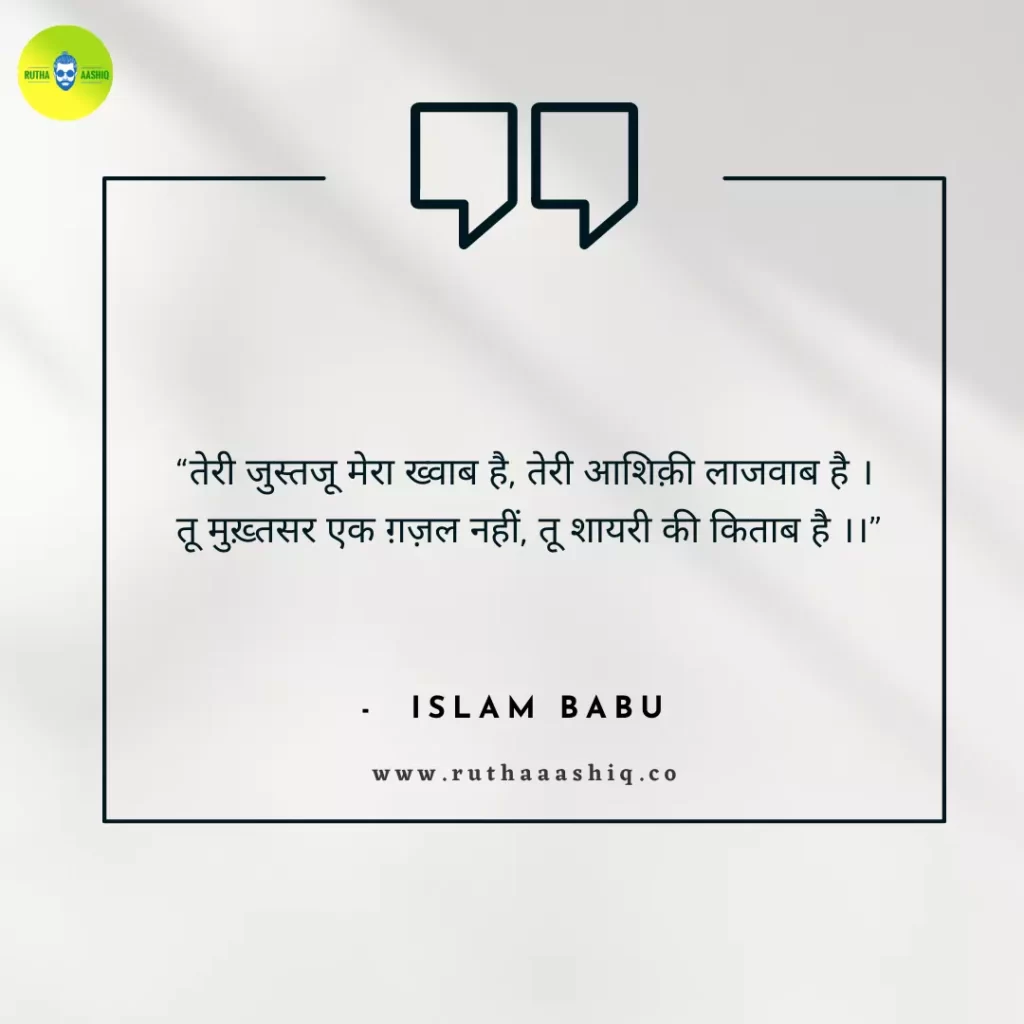 Writer:- -इस्लाम बाबू | Islam Babu
---
कभी कभी मुलाकात कर लेना कुछ दोस्तों से नहीं तो,
सस्ती चाय पे, कुछ महंगी यादें पीछे छुठ जायेगी।
Writer:- kapil mohite ( @kapil_mohite_ )
---
जनाजा बहुत भारी था उस गरीब का यारों,
शायद सारे अरमान साथ लिए जा रहा था !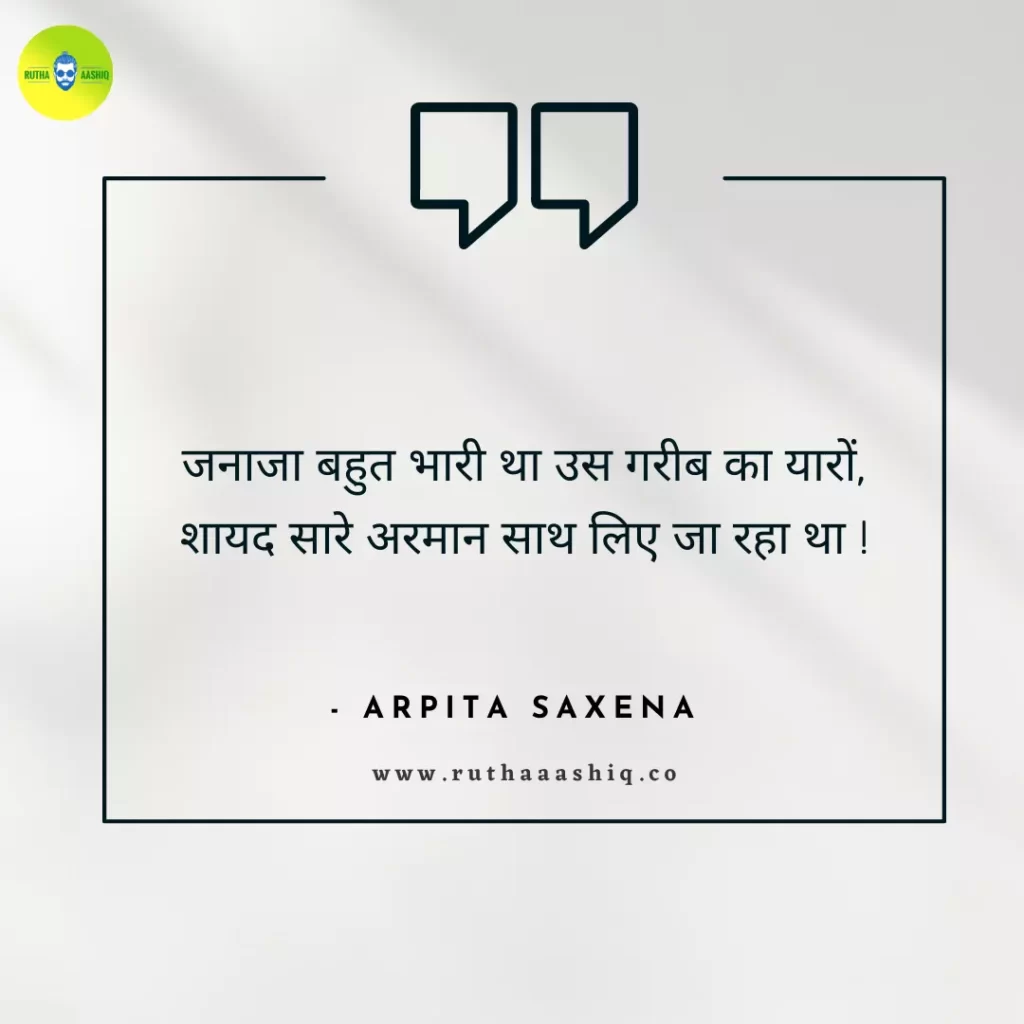 Writer:- Arpita Saxena
---
प्यार मोहब्बत धोखा है ।
कर के देख लो तुम्हे तबाह होने से किसने रोका है ।
जो दिखता नही वो बिकता नही ।
बिना पैसे के प्यार लंबा टिकता नही ।
प्यार करते नही हो जाता है ।
धोखा देते नही धोखा हमारे साथ हो जाता है ।
प्यार वो ज़हर जो आपको चैन से सोने नही देता ।
दिल टूटे तो रोने नही देता ।
प्यार एक लंबा सफर है ।
इसमें कब क्या हो जाये नही किसी को खबर है ।
Writer:- Atul Kumar ( @atulkumar17720 )
---
Beetae lamhae kuch achchae kuch burae haen Achchae lamhon main aksar jaya karo Burae lamhon sae seekh liya karo.
Ghar louttae waqt Ghar kae khayal sae Thakan na jaanae kahan jaati hae Bahar ki duniya ki talkhi Pal bhar main door ho jaati hae
Chand ki khwahish na karaen Yeh gathta badhta rahta hae
Pardesh main ankhen apnoon ko dhondti haen Talash ab tak jaari hae Umeed kae diyae Kayi bar bujhnae ko huae Aas ka daman abtak thamae Akeli tanha khadi hoon
Irada nahin tha Dil ka haal likhnae ka Par ab dil ki kitaab Khuli hi gayai to padh lo Aur beetae lamhoon Main kuch daer jaakar Un lamhoon ko zara Chhoo lo
Writer:- Shabana Firdaus Shabana ( @shabana.firdaus )
---
हे भोले एक तू ही तो है, जिसे मैं आंखों ही आंखों सब बयां कर देता हूं, बाकी सबको तो मेरी जुबानी भी समझ नहीं आती।
Writer:- Anmol Chugh Dildard ( @anmolchugh8383 )
---
किसी ने हाथ नहीं बटाया था मुश्किल में उसके, जिसके जनाजे पर सब फूट फूट कर रो रहे !
इक सादगी थी तुझमें जो कही आैर ना मिली, वरना चेहरे तो और भी थे हम पर फ़िदा|
ए दोस्त, फ़क़त रास्ता मुश्किल रहेगा, बाकी मंजिल तो बेशक खुबसुरत होगी |
हसरतें तो हमने भी की थी कही, मगर गुज़ारा सिर्फ जरुरतो से हुआ|
काफी देर लगी ये समझने में, किसी को समझने में भी देर लग जाती हैं |
गाली भी देता हूँ, दुआ भी करता हूँ कोई हैं जिंदगी में, जिसे बेख़ौफ होकर दोस्त कहता हूँ |
बेबाक इरादे यू राख हो गए, तु गया इक रोज़, मेरे हर रोज़ नापाक हो गए|
किसी ने हाथ नहीं बटाया था मुश्किल में उसके, जिसके जनाजे पर सब फूट फूट कर रो रहे|
इक सादगी थी तुझमें जो कही और ना मिली, वरना चेहरे तो और भी थे हम पर फ़िदा |
Writer:- Shivani Timande ( @shiivaniie )
---
यह हंसी आज है,
ना जाने कब दस्तक देगी|
यह खूबसूरत पर आज है,
कल का किसे पता|
ना जाने कब यह हंसता हुआ
चेहरा उदासी में छा जाए|
तो क्यों पुराना समय याद करके पछताए और
आने वाले समय को सोच कर परेशान हो
क्यों ना इस खूबसूरत लम्हे.
को खुश होकर आज ही जी|
क्योंकि किसे पता यह लम्हे कभी आए या ना आए|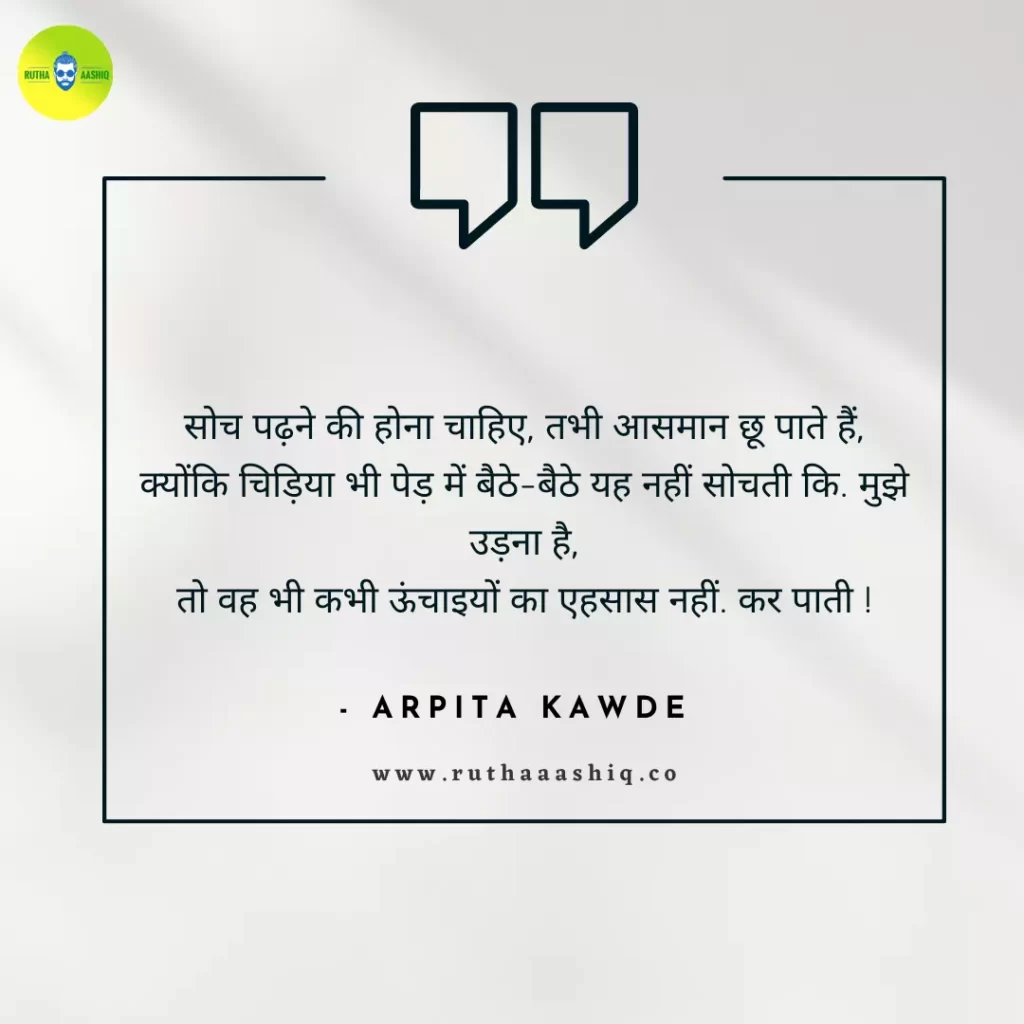 सोच पढ़ने की होना चाहिए, तभी आसमान छू पाते हैं,
क्योंकि चिड़िया भी पेड़ में बैठे-बैठे यह नहीं सोचती कि. मुझे उड़ना है,
तो वह भी कभी ऊंचाइयों का एहसास नहीं. कर पाती !
"अगर जिंदगी में कुछ करना है तो कुछ नया करें जो कभी किसी ने नहीं करा हो, क्योंकि जो हर कोई करता है उन्हें भीड़ की नजरों से देखा जाता है और आप भीड़ में रहकर कुछ पा तो लेते हैं लेकिन अपनी पहचान छुपा लेते हैं|
" There are some endings which never ends, only people were changed, grow and developed but there feelings and. importance were the same. We have just. given another name to the relationship"
" Human life is full of expectations. We always expect from others instead of. expecting from ourself, from our life. Expectations from our life will make us. more perfect, stronger and make us. focussed in our path but we do the same. mistake again and again, we expect from. others because we forget that expectations. from others hurts a lote."
Writer:- Arpita kawde ( @arpita_kawde )
---
वक्त की गर्म हवाओं में भी मुरझा ना सका,
फूल है रंग है ख़ुशबू है तुम्हारा चेहरा कितना अरसा हुआ बिछड़े हुए तुमको हमसे,
अब भी आंखों में चमकता तुम्हारा चेहरा ।
एक तुम थी सब कुछ जानकर भी अनजान रह गयी
एक मैं था सब कुछ समझकर भी चुप रह गया
कमी तो नहीं थी कुछ भी हमारी चाहतों में,
फिर भी ना जाने क्यों हम बेगाने हो गए
खट खट दरवाज़ा खटखटाता रहता है कोई…
अगर प्यार हो तो कहना यहाँ दिल नहीं रहता"
तुम क्या जानो प्यार क्या चीज़ है होता है आँखो से प्यार सहना इस दिल को पड़ता है।
Writer:- Prabhash Chand ( @chandprabhash )
---
मुसकुराना बहुत जरूरी है,
हमारी जिन्दगी को खुशनुमा बनाने के लिए,
अपने गम को छुपाने के लिए,
जिंदगी में बहार लाने के लिए,
दर्द को भूल जाने के लिए..!
इस दिल ने कितने ख्वाब सजाये थे
आँखों से होकर इस दिल में सामिल हुए थे
और चन्द अफवाहो ने क्या घेरा तुम्हें बिच राह में,
ही यूं तन्हा मुझे छोड़ आये थे
जिन्दगी खुश रहकर गुजारो तो मस्त है
जिन्दगी दुःखी रहकर गुजारो तो त्रस्त है
जिन्दगी तुलना में गुजारो तो पस्त है
जिन्दगी इंतजार में गुजारो तो सुस्त है
जिन्दगी सिखने में गुजारो तो किताब है
जिन्दगी दिखाने में गुजारो तो बर्बाद है
जन्दगी मिलता है बस एक बार तो
प्यार से बिताओ जिन्दगी जन्म तो रोज होते हैं
उसे यादगार बनाओ तो जिन्दगी प्यार की धूप धल गई
नजरे भी थक गई तेरी राह तकते-तकते लौट कर न आया
वो हरजाई कर गया मुझसे बेवफाई दे गया
मुझे तन्हाई वर्दास्त न होती ये जुदाई थक गए
अब जिंदगी से सोना चाहते जिंदगी भर के लिए
न जाने कब हमे ये मौत है
"आई माथे पर तेरे नाम की बिन्दी लगाई है,
गालो पे लाली, होथो पे मुस्कान सजाई है,
अब तो आजा ओ परदेशी सजन,
अब ये जुदाई बर्दास्त न होती,
आज मुझे तेरी बहोत याद आई है.."
" ये अंधेरी रात ही मुझे तेरी याद दिलाती है
तन्हाई से मुझे रुबरु कराती है
यही वो जगह और वही कुर्सी है
जहा बैठ हम सारी रात ढेरो बाते करते थे
तेरे यूं अचानक से इस दुनिया को छोड़ जाना और
मुझे तन्हा तड़पता छोड़ जाना तन्हा रातों में
मुझे बड़ा तड़पाती हैं
आज भी वो जगह और
वो कुर्सी मुझे तेरी याद बहोत दिलाती है"
Writer:- Ravi Shrivastava ( @tujhse_dillagi_ )
---
"Khushiya kesi hoti hogi.. Kya barfi teej par Hasti hogi..
Ruh ka kya hota hoga Kya tu sach much waha milti hogi..
Tasavuraat mujhe batao na kesi barish hoti hogi.. Mere baad mere bare me kya soch kar wo soti hogi Hasti hogi roti hogi Kya bahane karti hogi..
Ya mujhko bhool kar btao sab ke sang batiyati hogi..
Aanjam e mohabbat ka sochu tu hasta hu bas upar se Aur yaar tu to kahi ab bhi sharmati hogi.."
Tu to mila bas fir juda raha
Saath jayse khuda raha..
Rab ke maan ne walo ke beech
Haal tera bura raha..
Kya samjhaya kya batlaya
Kayse tu yu saja raha..
Dam durud kya karu me
Mera kya gunah raha..
Rasm-e-tavil mukammal ki
Gam me mubtala raha..
Shah ki kya na kiya bta
Q door khamosh khada raha..♡
Writer:- Salman Shah ( @salman_.shah._ )
---
Chalo kuch likhte hai,
Apne sabdon se sab ka dil jeet te hai,
Chalo kuch likhte hai.
Chalo kuch kehte hai,
Har wo baat jo zubaan par aakar taher jaati hai,
Chalo kuch kehta hai.
Chalo kuch samjhte hai,
Yaha har kissi pe ankh band karke bharosa nahi karna hai,
Chalo kuch samjhte hai.
Chalo kuch sonchte hai,
Har wo baat jiski wajah se dusron ka dil dukha hai,
Chalo kuch sonchte hai.
Chalo kuch azmate hai,
Kon hum par kitna yaqeen karta hai,
Chalo kuch azmate hai.
Writer:- Aadaya Tiwari ( @my_art_ collection_001 )
---
Quotes and shayari website and app platform me "two line shayari in english" ye genre bhi log daily use karte hai. Creativity ka bad ek rule hai k koi rule nahi. Isliye "2 line shayari in english" iss type ke content ko event me welcome kiya hai. Submission ke waqt hum aur local people me gehre shabdo ka udaharan dena chaahte hai. Shy writer se request hai ke wo read karne k saath hume approach kare. Hum aapke emotions ko wings dene aur images aur dusre free service se aapke content ko internet pe laane aur bhi improve karenge.
Must Read:- 2 Line Shayari On Eyes In Hindi
Must Read:- Two Line Status In Hindi, English
---
2 Line Shayari In English | Two Line Shayari In English
You smile… I breath…
Always true… Never possible…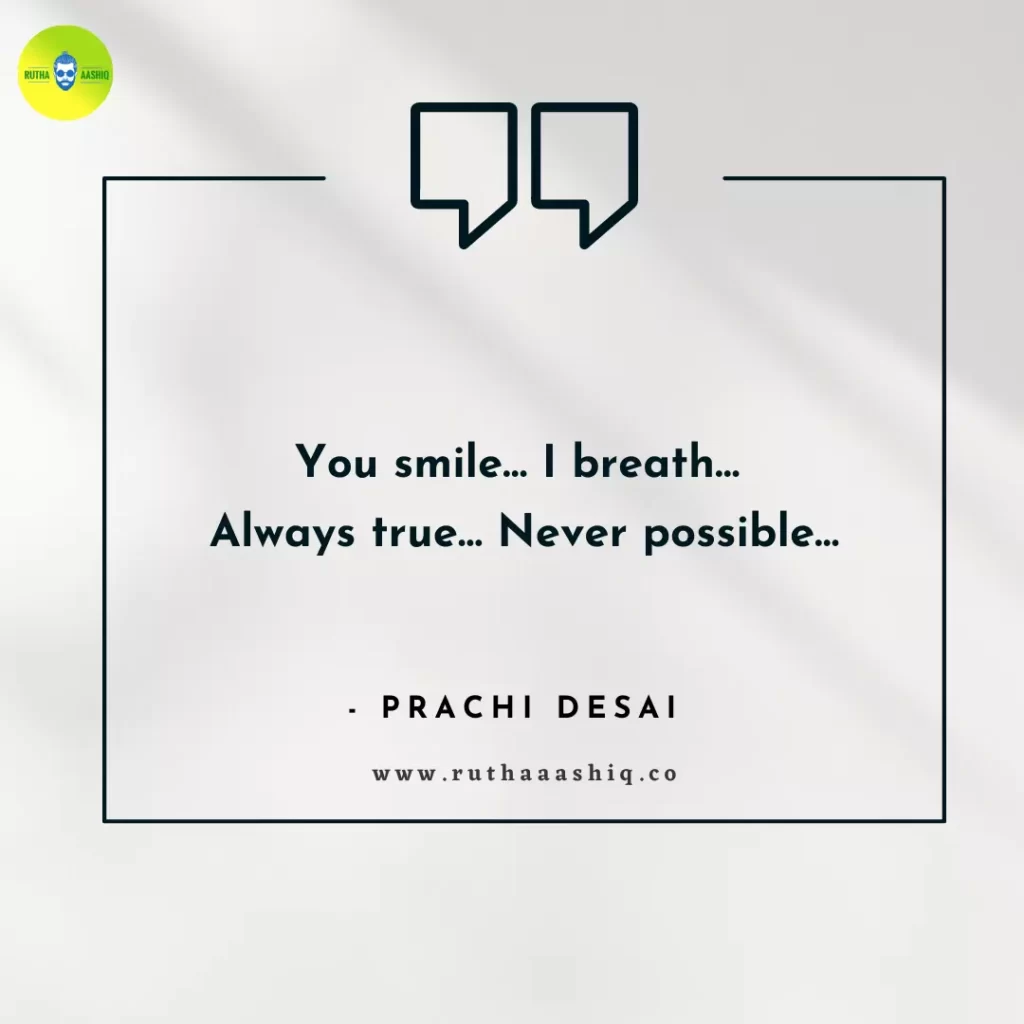 Writer:- Prachi Desai (@Puchki1812)
---
"Our mind is an ocean of thoughts and ideas"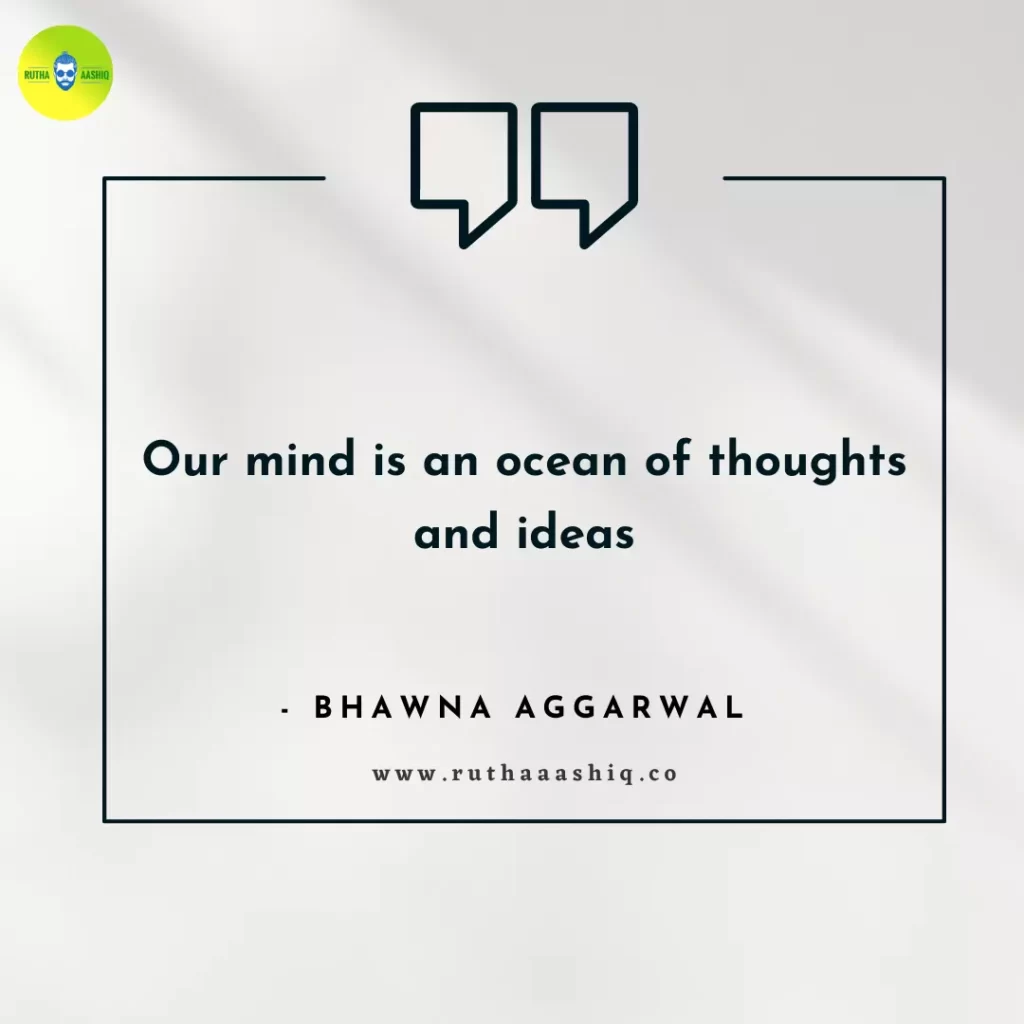 Writer:- Bhawna Aggarwal (@bhawn_a4513)
---
Do not think, they are Just women.
They have the power of Two men.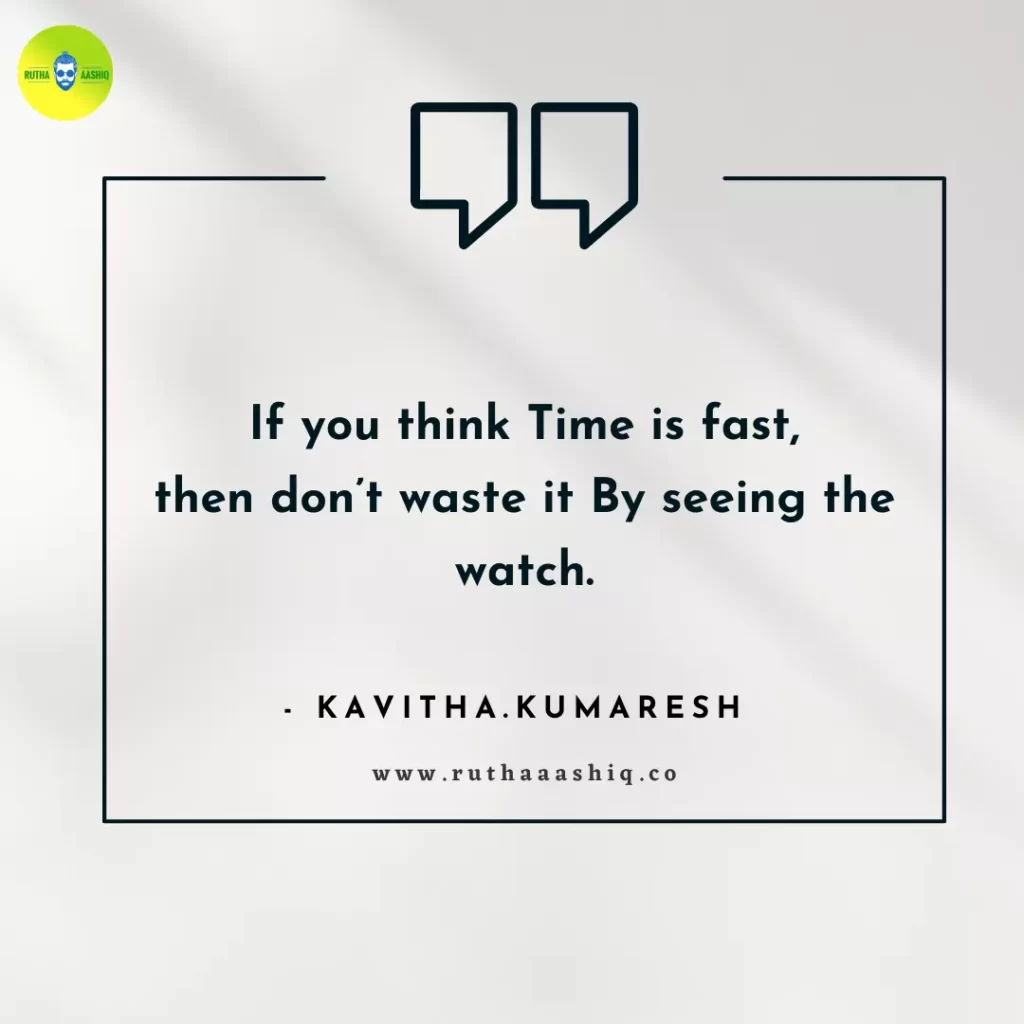 Writer:- Kavitha (@Kavitha.kumaresh)
---
"Smile because you don't have an idea,how pretty you look while smiling"
"Success comes with hardwork, Failure comes with fear, Respect comes with sacrifice, Ego comes with attitude."
"Try to Balance your efforts,And your Relationship will become more Young and gorgeous."
"love is not seasonal Butterfly,It's perfectly permanent"
"Some colours can justify a person, Also some can justify your love, Be like the Rainbows in her eyes, which covers every black cloud with her gorgeous Hues."
"I need you to be with me, To be honest to me, To talk to me, I just want to overcome my fear of losing you."
Explore the depth of love,It's truly joyfully & satisfying.
"Nights are wild,you are everything to complete me mild"
"Don't give them boundaries, Give her space and love."
"My smile is my glory, My attitude is my jewellry, My dreams are my goals, My passion is my beauty, And I am a independent girl."
"I was looking bueatiful today,So here I am like a queen of hearts..👸❤👄"
"Feel her Breath & you are close to a blissful pleasure."
Writer:- Mayuresh kallani
---
" You've not that much fair but I don't even care..Yet you've something in you that I got attracted to… "
"Each & every hour I spend with you seems a second. In order to spend more time with you I beckon. "
" We're not too close in distance. We're not too near in miles. But texts can still touch our hearts and smiles can be brought through memorable thoughts. Shaping out myself to Success💥 "
" Never think of the efforts went in vein..but if the experience gained & got trained. "
" The thirst to thrive is the ultimate theory for triumph🔥 "
Writer:- Durga Balamadhavan ( @uniquedreamerdurga )
---
"Either you can stop or you can hope.
If you stop, you will gonna be a dope.
If you hope , you will still can reach to the top ! "
Learnings is a beginning of new innings in life
Just like winning is a beginning of new living in rife !!!
"When anything becomes your shelter ,
no one can stop you to become greater,
none can halt you to shine brighter,
and it make you able to understand ,there is nothing called word 'later'"
"life becomes truely a bliss
when you choose to live it… as you wish!"
"IF you settle in usual …you will never realize the much unusal ….can happen!!!"
My mom is my lifeline,
I am grateful to the god in shrine.
to make my world shine.
through the entry of this divine.
I m on cloud nine as i received her to be mine.
Love the ….burning desire in you…
Rise the….shining star in you..
Create the…history…long laster than you!!!
Be the player …
Do the dare…
And..get the …rare!!!
Wake up …with a purpose…
And
Sleep down…with a reason!!!
"Everyone wants happiness …
no one wants pain, but it's an art to dispense the happiness and hug the pain… "
Writer:- Chinsha Bhatia ( @_born_to_fly5 )
---
" Tonight you look immensely gorgeous
Seeing you with other makes me jealous
You call it as possessiveness ?
But that's my love which want only "Us""
" You are sugared pleasing creature
Am still a bit of immature
Maybe am not perfect ,
But I swear to make you my future."
" I won't promise for royal palace
I won't promise for a diamond necklace
What I really promise for ?
That's to love you everytime & in every place."
You are one in many
You are my ideal company
Not only the stubby path ,
You are my whole destiny.
Writer:- Saloni Patnayak (@salony_pattnaik)

---
"She is like a thorn bird.
She bears the thorny pain, but still sings the most peaceful song. "
If teardrops could be bottled one could feel the waves of
Storm in it that has been blown away from the heart.
"Others were like passing clouds, but he is
that cloud who came and drenched me with the rains of his love !!"
"There is so much silence between Us now,
I hope you can hear my heart's whisper !!"
Writer:- Vishakha Shaw (@vishakha_.shaw)
---
My heart is there within coffin, but I couldn't feel the sound of my heartbeat.
My carcass is gonna be buried within coffin, but I couldn't cry little more.
Writer:- SAPNA.P ( @sapnadeebika )
---
Forgive and Forget,
Unless you wanna Remember and Regret.
" Music is the best way to express your worst feelings in the greatest ways possible!"
"Those who support you and are always kind to you are termed as Friends,
Those who are always with you and fight or argue with you but still care for you are termed as SOUL SISTERS❤️"
Writer:- Shreela ( @itz.shreela )
---
He's Bad at Expressing
She's good at understanding
Together they are making worth it.
"It feels like nothing is wrong but Nothing is right either."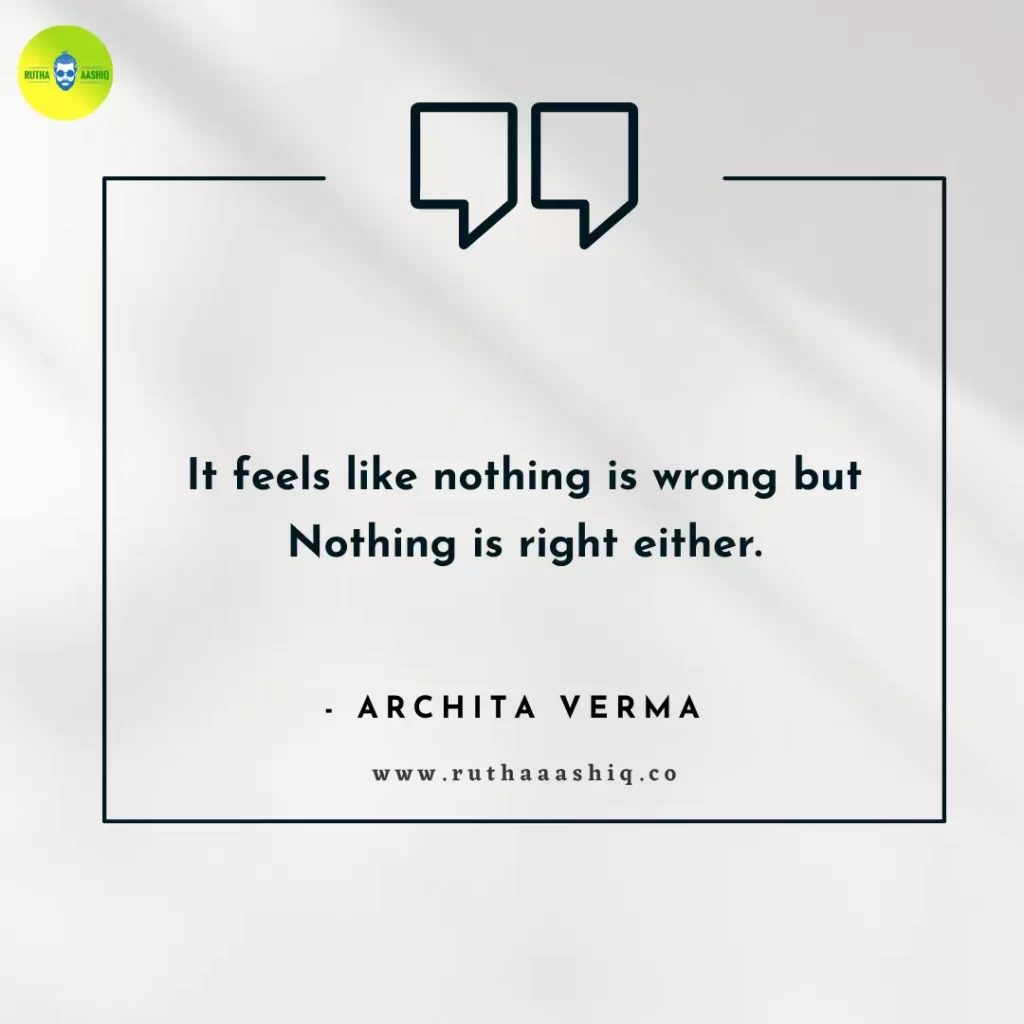 "Out of all emotions in the world. Love is the one that gives us warmth and fuzzy feeling."
"How people treat you is their Karma, How you react is yours."
" You don't have to see the whole staircase, just take the first Step."
Writer:- Archita Verma (@_toxic_sugar)
---
The ripples in my reflection was caused by the stone you threw
breaking the stillness of trust I had in you.
But once the ripples reach the edge,
the calmness is back again.
"My life is unorganized because I was busy
being available for others.
Now it's time to take a break
and give time for myself
to organize everything."
My soul can see the hidden depths behind your every words and actions..
But my heart refuses to accept what my soul knows..
The window of my room knows
all my longings, my hopes, despair..
The sleepless nights I spent
gazing at the stars from my window..
The hopeful days waking up to the sun rays
falling on my face in the mornings..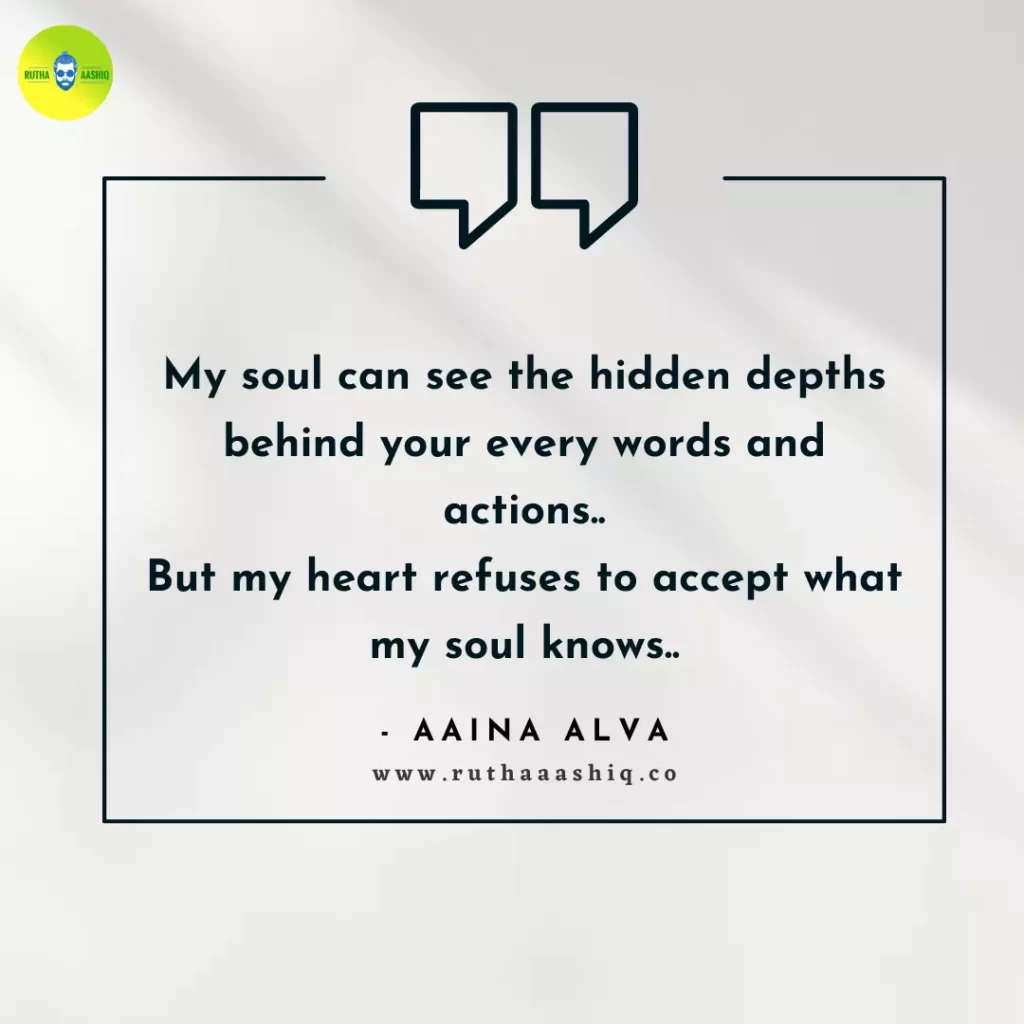 Writer:- Aaina Alva (@@aainas_diary)
---
"Good Vibes or Bad vibes don't come, they are brought by our own thoughts…
So choose by your want not how others say it…"
"Pick me & drop me not on your bed but inside you soul in the romantic night with your clothes wiping my tears…"
"Windows are calling to close them; but look at the flowing wind which stops me reach to the doors… "
"Misunderstanding is the poison that does not kill a human but it's worth…"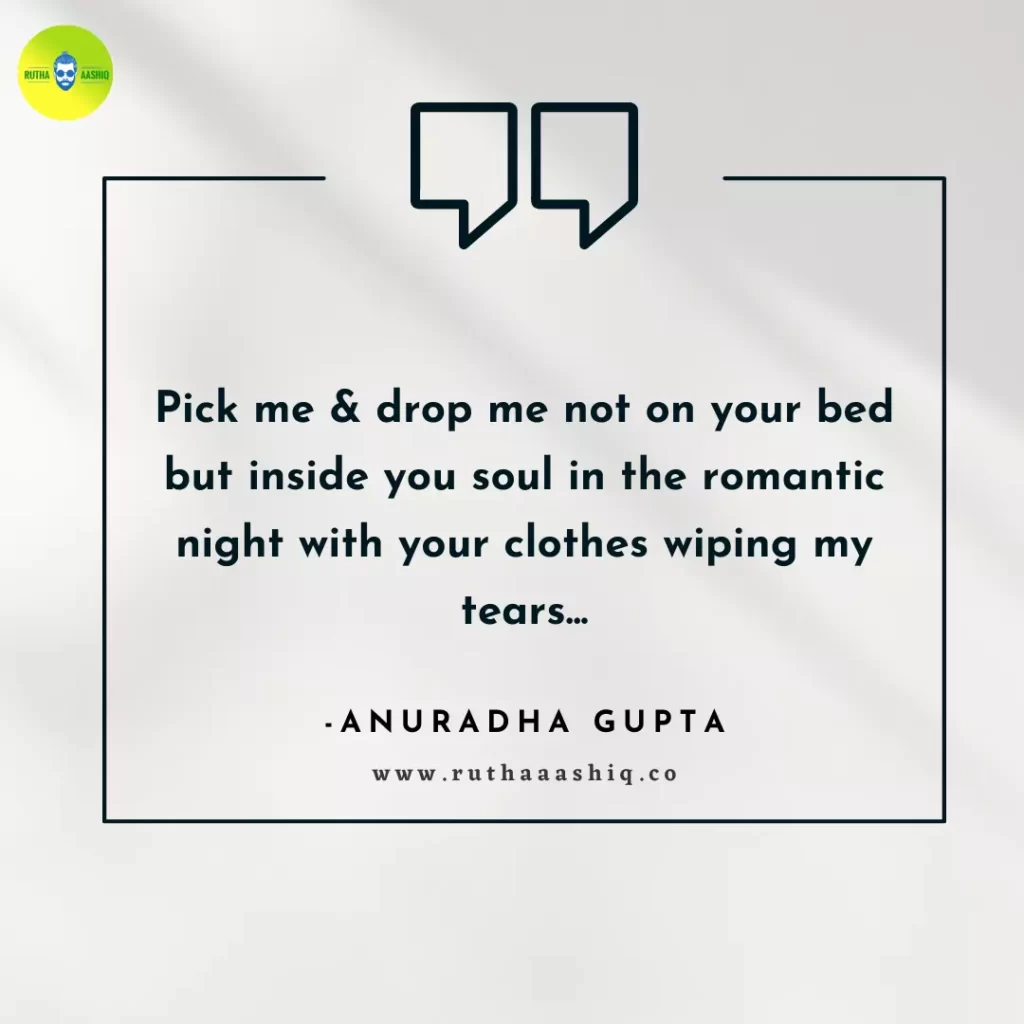 Writer:- Anuradha Gupta
---
"Sometimes, it is okay, to stumble and fall. You get to lie on the lap of Mother Earth🌎."
"Life will take you to various destinations. Spend a quality time with yourself in each destination."
Hey, do you feel tired? Take a deep breath and move towards your goal.
"People come and go. You need to be stubborn enough, to
reach great heights in your life."
"Never forget to awaken the child dozing in you."
"You get to learn a lot from books📚. So, read often."
"With determination and serene nature, you can get past the stones, you come across."
"Hum to yourself. It reduces your tension."
"Muster up courage. Learn novel ideas, which is beneficial for the mankind."
"Learn to stay euphoric during distressing times."
"Keep yourself tied up. You will be able to explore your hidden talents."
"Love Nature 🌿🍃. You will feel euphoric within."
"Never jump into conclusions."
"Create new baby ghosts👻 when you feel tired."
"Embrace your discomforts. You get to learn from it."
"You may have to take a step back, to embrace a beautiful future. So, never hesitate to give up, certain goals in your life."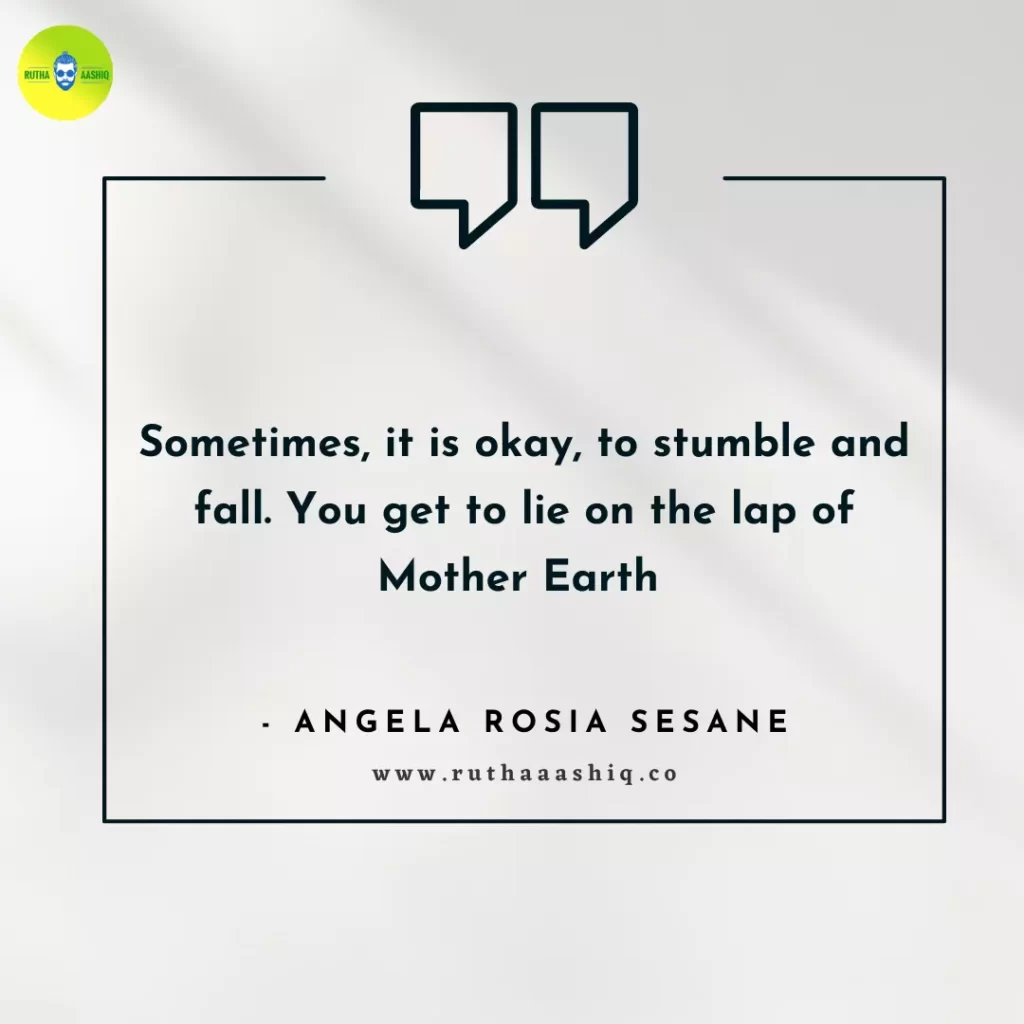 Writer:- Angela Rosia Sesane ( Sesangel_1 )
---
Ruthaaashiq quotes and shayari application me authors section me event 1 Winners (youtube link) ke yaha aapki profile paane humare email Id aur contact number pe apni "2 line shayari in hindi" collection bheje. Content me aap kiss tarah se "two line shayari in english" bheje ya genre, words aur content type quality ke liye humari team se sampark kar sakte hai. Participation posts me aap "2 line shayari in hindi" ke alava aur bhi submission type dekh sakte hai. Examples ke liye humaari aur bhi activities ke liye humaare saath reading aur writing ki jugalbandi jaati rakhe.