Happy Mother's Day Poem in English is a series of beautiful poems dedicated to the perpetual love of a mother. 9 April is designated as International Mother's Day 2021. Mother-the eternal being on Earth. Happy Mother's Day is a celebration to honor motherhood and all the mothers out there. Mother's Day is observed in more than 40 countries around the world. On this day, make your mother feel special about her presence. You need not gift her expensive gifts. Even a tight hug can convey your feelings for her.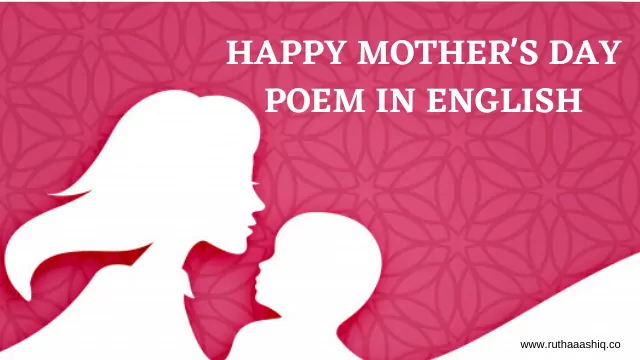 Happy Mother's Day Poem In English
She is a mother,
Who always bother,
She is full of emotion,
And does child motivation.

She is who get geared,
Whenever a child is feared.
She is always together at all stage,
She gives the world's safest cage.

The cage which is safest,
Is heart which is biggest,
A mothers heart is a child's nest,
Where he feels the best.

Whatever are the deeds,
She always pleads,
She has a mind,
Which is very kind.

All her real emotion,
Are all go creation.
Mothers sweet soul
Can never be foul.

When the days are sunny,
The dearest beautiful mummy,
Makes food so yummy,
And satisfies the child's tummy.

She always sacrifices,
Even life which is nice,
When work is to be cope,
She gives courageous hope.

Today, mother's day,
I would like to say,
Please remain gay,
As much as you may.

For mother child's cute,
No matter his mouth is not mute.
Whenever the condition is worst,
She comes to the rescue first.

She wants the child to be loyal,
And makes him loyal.
She does every job,
To remove from child all naughty mob.

A child may be lazy,
Also very crazy,
She creates a desire,
Which can be admired.

She bares all day screams,
And help in fulfilling the dream,
Mother is very essential,
She is very special.

The world is always fond,
For mother and child bond,
No partial she is always just,
Sharing a small gesture is a must.

With the big sound,
And big crowd,
The child may be a failure,
Mother love is sure.

She may Be a wife,
Makes food with knife,
But for child she strive,
Also sacrifices her life.

This day gives mother time to smile,
And think of this feeling in each life mile.
Her hard work lead to fame,
Along with his name.

There are things international,
But nothing like how is she emotional,
Mothers day application,
Shows child's dedication.

I always had loved.
Not because you served,
This is a thank,
Because you keep me frank..

May all the happiness,
Remove your life's darkness,
Please don't at all cry,
Expressing these feelings is just a try.
Writer:- poetpriyu
When I was born, I was not known to this world. You are the only one who acquaints me with this beautiful world. I wonder what mothers might feel when they take their baby for the first time in their lap.

Mom, You are the one who taught me the rituals and culture of life. You told me how to live my life to the fullest.

You support me in every situation. You told me how to tackle and handle problems smoothly.

You are my first best friend with whom I can share my feelings and emotions.

My Mother understands me thoroughly. You are the purest soul of this world.

Being a girl, I feel very blessed to have a mother like her. You are the kindest and generous woman. You are a good daughter, a caring wife, and a loving mother. You can sacrifice everything for my happiness.

You are the divine creation of God.

Sometimes, I was rude to you, but you understand me in that situation also.

You are the only one who stands beside me. You guide me on how to do things smoothly.
Writer- Bhawna Mehta
Instagram- bhawna_mehta04
Mother – Happy Mother's Day Poem
Source of life,

Source of sunshine,

Source of the shrine.

"Mother"

Source of unconditional love,

Source of immortal care,

"Mother"

Source of divinity,

Source of God,

Source of all the Lords,

"Mother"

Source of your smile,

Source of your first cry,

Source of your life,

"Mother"

And the only mother,

Innumerable sacrifices, innumerable sleepless nights,

Innumerable aches,

Only for your source of life.

No match of mother's love.

God is replaced only by a mother.
Writer:- Surbhi Tripathi
Instgram :- Mystiq_surbhi
Temperature can be hot and cold.

But mother love never gone to be old.
Writer:- Atul Kumar
Instagram:- atulkumar17720
Mother's Day is a great opportunity to make your mom feel special about her presence in your life. Today, dedicate a Happy Mother's Day Poem In English to your dear mom. Motherhood is full of sacrifices, emotions, pains, and a lot more that is never talked about. This Mother's Day 2021, try some DIY ideas for her and engage yourself in a pretty party.
Must Read:- My Dad My Super Hero Poem In English
The abundant care of a mom never changes,
No matter how old you're,
You're still a crawling baby for her

The sacrifices of a mom never changes,
No matter about her deep desires,
You're the only world in her life.

The simplistic nature of a mom never changes,
No matter how does she look,
She always makes you look like an elegant princess.

Her love is beyond the Ocean,
Only she can turn mess into masterpiece.
She is the best creation of God called "The Mom".

Happy Mother's Day to every multitasking Mom
Writer:- Keerthana
Instagram:- quotes_by_girly_writer
My warrior
The greatest pillar in my life . My mom has been my biggest motivator in my life. She has given up every desire just to make me feel happy and enjoy life. She is a great warrior just because she fights with all her unwell health conditions to satisfy the thirst of the family . She never did anything for herself , than she did everything for us.

She wasn't a doctor but,

She use to heal my wounds.

She wasn't a chef but,

She makes the best food,

She was an illiterate but,

She learnt everything for me

And finally I became her universe.

Home feels like a cozy heaven with her,

And I call her Mom.

Happy Mother's Day Mom
Writer:- Keerthana
Instagram:- quotes_by_girly_writer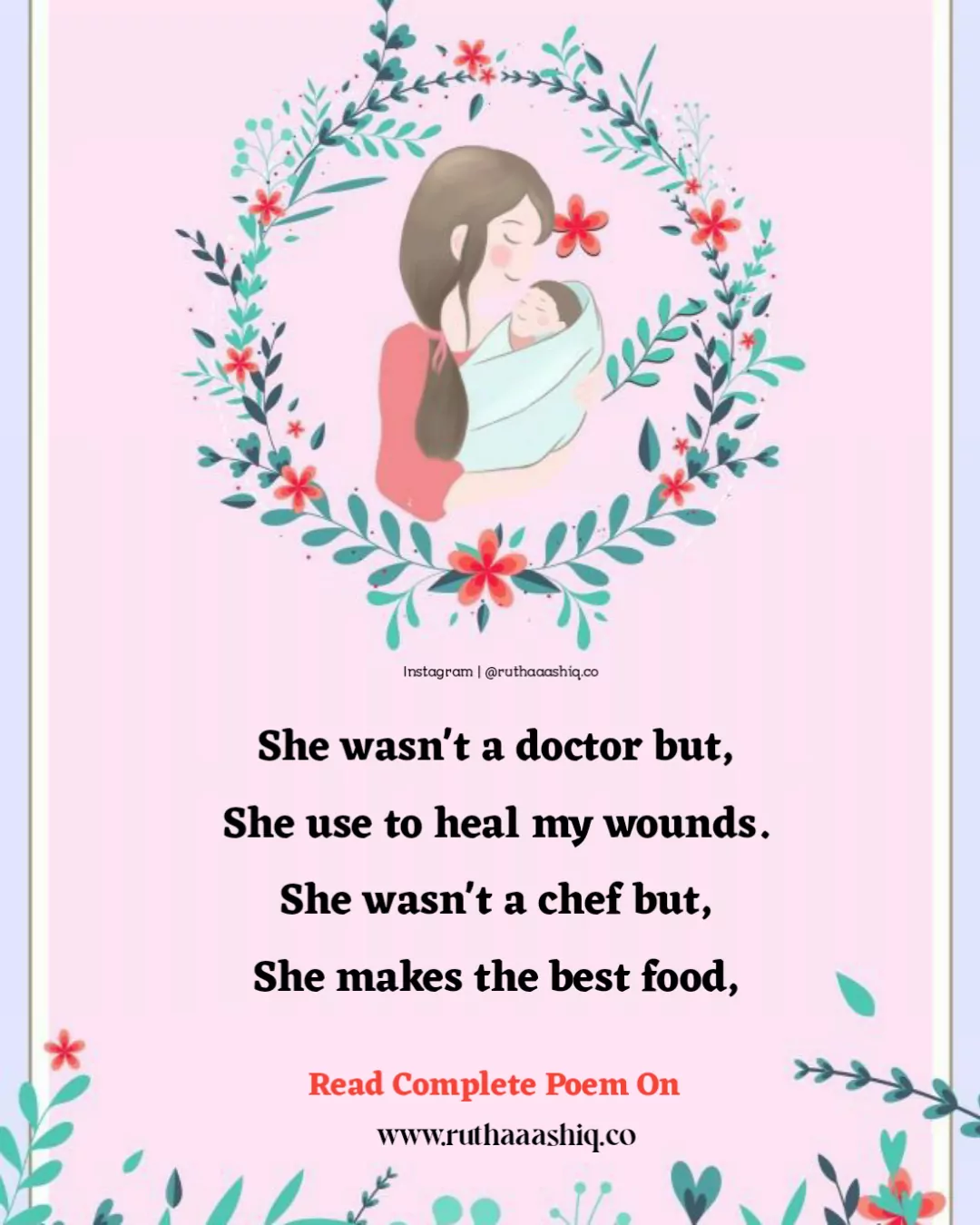 Opening the dictionary, I found a noun encrypted with gold
Which just caught my eyes tight
Other words being so blur
Compared to God's divinity
It's equal at par
A relation to hold everyone strong

Who cares everyone as a child, hugs all nuisances, kisses all milestones and be the one to call in problems
Who being so selfless breathing oxygen not for herself
Her family being her root
And her expectations being less than the groot

Touching her feet, days will shine bright
Adding the word 'Maa'
Any relation can shine
A mother to a child, a sister to young ones, a owned person to her better half makes those people so strong

Hold on my destiny,
Let me live this motherhood!
For those who restore this relation.
Never forget to care those wounds

Dedicated to the Godly Beauty of my life who makes me identify the way I'm!
Writer:- Neha Lad
Instagram:- writer_atheart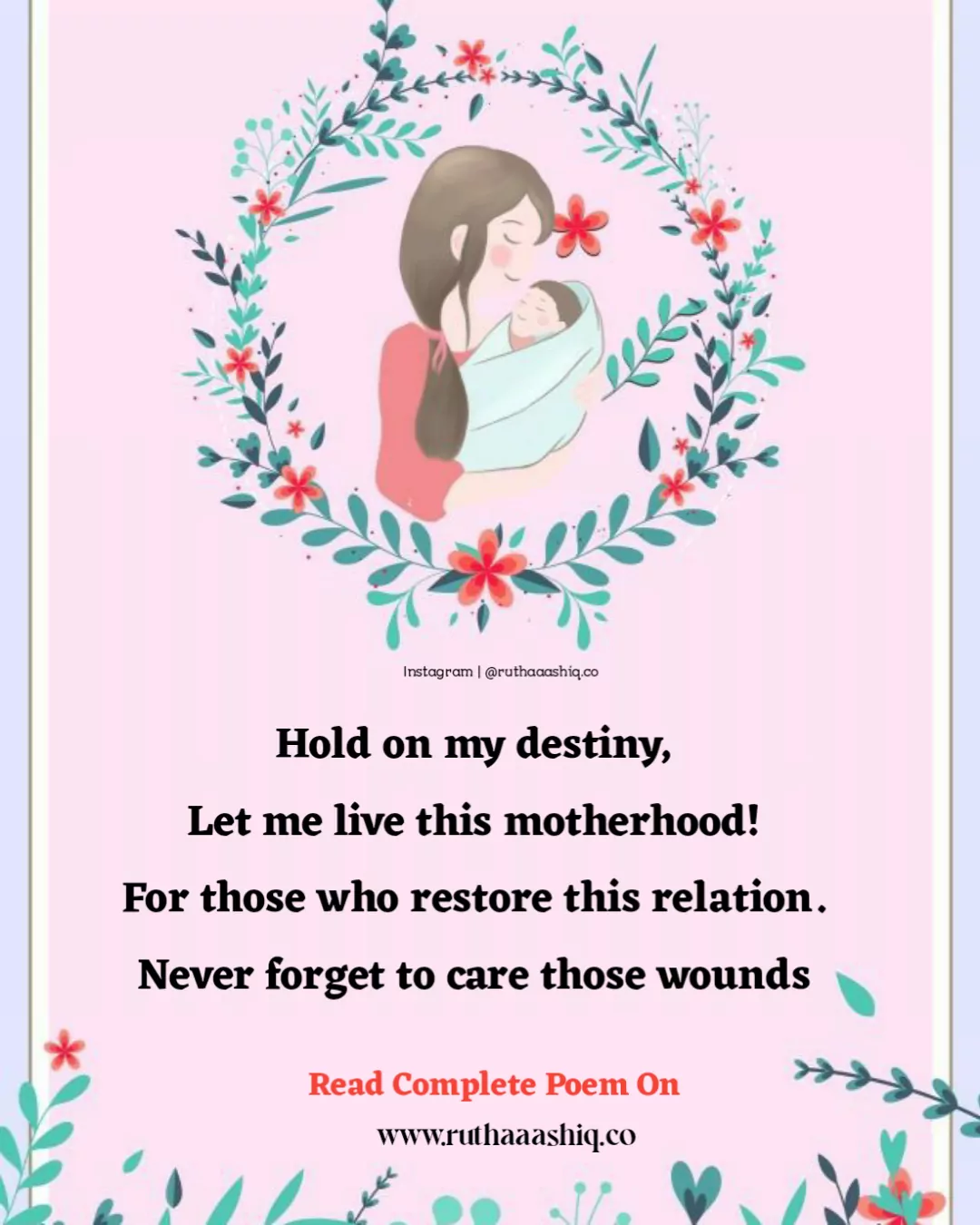 Motherlove is the purest form of love.
Mother love can't be hide.
Mother's heart for his children is so wide.
Mother is happy in their child smile.
Mother love is shown in his care.
Mother is the first person who inspire.
Mother love never gone to expire.
Mother plays a great role in success empire.
Writer:- Atul Kumar
Instagram:- atulkumar17720
To the One who Taught me Time,
With whose Company Giant Wheel rides were Super Fine…
One who Made caps for my Birthday…
I wish my mom a very Happy Mother's Day
To the One with whom I Feel a Special Connection,
Whose Mere Presence steals away my Tension…
To the One whose Smile Makes my Day,
I wish my mom a very Happy Mothers Day
To the One who Taught me Life Lessons…
Whose Smile and Sparkle Matches a Thousand Suns!!
To my Mother in Love Blessing me Everyday,
I wish my mom a Happy Mother's Day
To the One who is my Friend, Philosopher and Guide,
The one who supported me and stood by my Side!!
To the one Whose Positivity Makes my Day,
I wish my Mom a Very Happy Mother's DayFor mami, bhabhi, mom-in-law and kaki respectively
Writer:- @healthymindshappysouls
Name:- Kinjal P Dave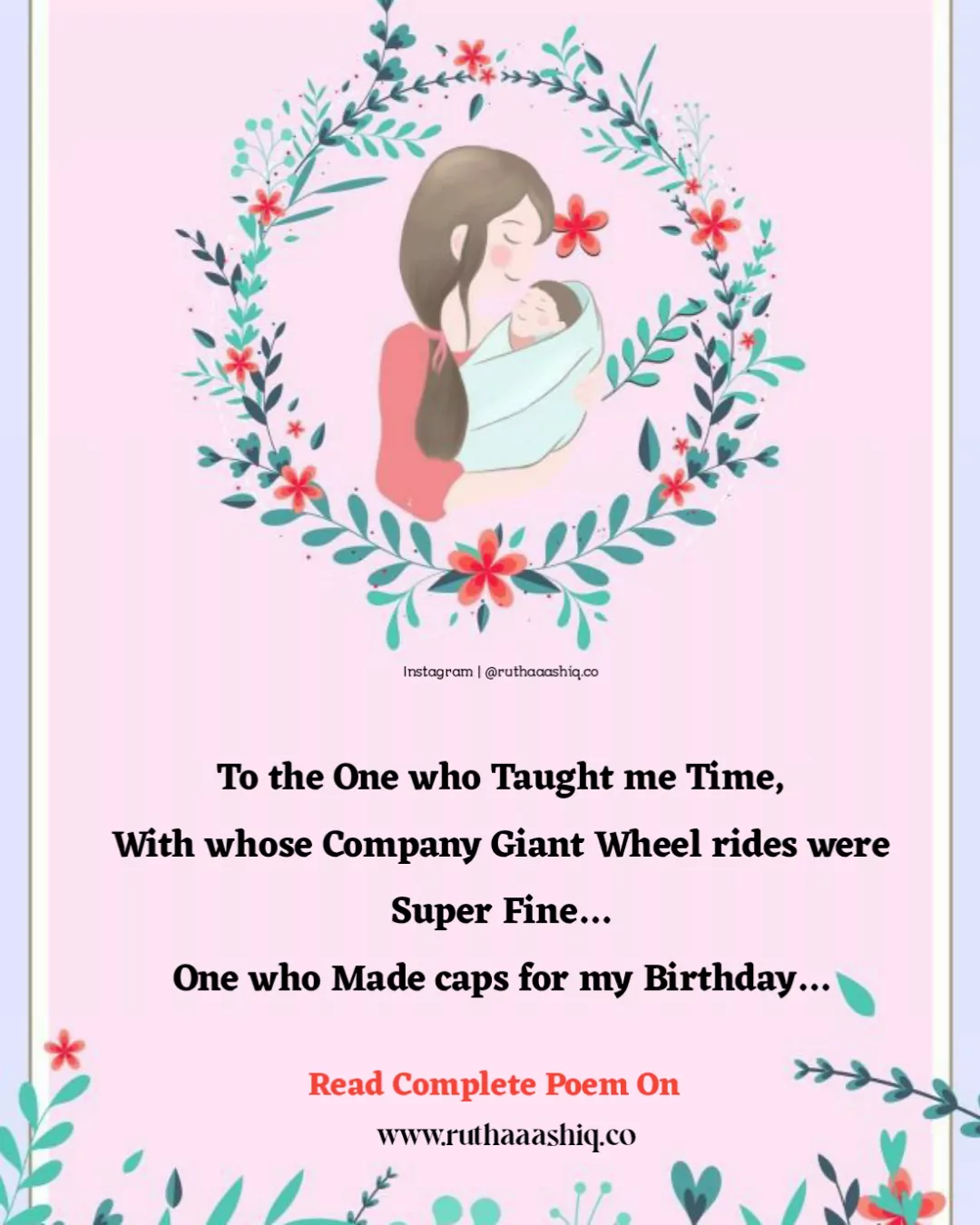 This Mother's Day 2022, do something that matters. Today, cook for her and do all that she does for you and your home. Being a mother isn't easy. She has borne all the pains and made thousands of sacrifices in her life. So, she deserves a lot more than we do for her. Spend time with her and make this day a memorable one.