Famous Poetry On Life In English
Kala ki khoj me Poetry on life in english ki itni saari post humne blog par share kari. Har writer ka apna andaaz aur jazbaat hai. Sangarsh aur experience jo artist log poem on struggle ke form me likh k dete hai, life ka ehsaas uthkar aata hai.
LONG TIME, NO SEE, BUT NEVER FORGOTTEN
And finally,
I found you after a long time,
Which I loved you deep in my heart

But you have changed a lot
From the last time that I saw you,
And that's a long time…

You haven't forgotten me
From those days,
And that makes me happy
Throughout the day.

We remembered how we used
To enjoy so much moments
Throughout our romance days
Before we parted,

And we wish we could
Repeat the same things again…

But the world has changed so much,
So our lives also must change,

But I hope
We would unite one day
And enjoy being together for a long time,
No matter how the world changes
For us.
MY PEN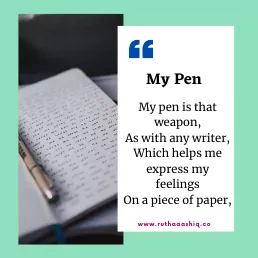 My pen is that weapon,
As with any writer,
Which helps me express my feelings
On a piece of paper,
Where anything can be written in it
According to my will.

Every emotion is recorded permanent,
Every fantasy is recorded permanent,
Every idea is recorded permanent
When I write about
What I have thought about,
With my pen,

I won't forget what I have written
On that paper,
Because many people also want to know
What I was, and how I express my feelings
Through a piece of paper,
Written with that pen,
Which has held and expressed my emotions
Even when I was depressed.
A WOMAN'S SACRIFICE
The world sees that men do lot of the work,
But nobody turns an eye
On how a woman sacrifices her things
In order to keep things successful for us.

From our birth, to our well-being;
To the food we eat to the house we live,
She has to do the ultimate work,
All for our well-being that we wanted.

Anyways, the sad part is
We all consider about ourselves
And not pay heed to, or help her
Doing all those work,

And leave her alone,
In distress and extreme disappointment,
Yet maintaining everything
For our happiness.
MISTAKES MAKE US STRONGER
Yes, I do many mistakes in my life,
Most of them in an unknown manner,

But that doesn't mean
I would be the worst person
For those silly mistakes.

I am a human,
And every human has their flaws
And I am not different from them.

Only thing that makes me stronger is
My dedication to learning from my mistakes,

So I can prepare more stronger
And more determined, than my previous appearances.

Hope that I can succeed
From my ongoing troubles made from mistakes,
Because that creates the experience
Required for me to teach my future apprentices.
You may also like:- English Poem Collection
LIFE IS AN OPEN BOOK
My life is an open book
For everyone who wants to know about me.

Every page details about
How my life was in the past,

And I keep writing about the present,
Which turns into past, as the time passes by.

My future is the one
Which I think about writing in the book,

And no one would know it,
Unless I write on it, as if I was in the present;

I design my life on my own,
And from those who make me better;

And I would be happy for those people
Who would read and understand the book

That I have written
All throughout my life.
Famous poem about life toh har koi search karte hai, lekin jab aap aam janta ki ore se bhi zindagi ke har pehlu me poems aati hai toh man bharke har alfaz aur ehsaas se gujar jaate hai. Poetry on life ke ek ek topic padhkar man har hisse aur kisse ki yaad me kho jaaya karta hai. Poetry on life in english jo life ke sabhi pahelu ko bayan karti hain.
MY PARENTS ARE EVERYTHING
Had my parents not been there for me,
I wouldn't have existed in this planet.

My parents are the ones
Who made me the human being I deserve,
Starting from my mother
Who gave birth to me for my existence,
To my father,
Who sacrificed whatever he had
For my well being.

Lucky is we having both parents
In our both sides,
Where for some people,
Only one parent is there for them,
Or even some people are orphaned due to some reasons.

But in all,
Parents play a big role
In the making of us,
No matter how we are brought up
By them.
INDIA: UNITY IN DIVERSITY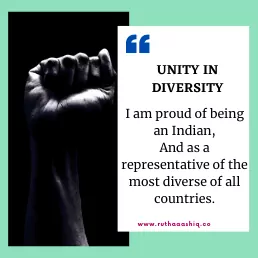 I am proud of being an Indian,
And as a representative of the most diverse of all countries.

No country can match India
In terms of "unity in diversity",
Where everyone represents
A particular caste, race, religion or ethnicity,

But are united by a common emotion
That they are a part of one country.

Every art, cuisine, style, place and enjoyments
Are very unique and exciting;
And they are unforgettable once we start enjoying them
In our own ways possible.

We are proud citizens in our country,
And we believe in unity in every part,
No matter how we are separated
By different layers of social statuses.

We hope that will last forever
For our country's well being and the status
As a nation inseparable of any means.
MOTHER IS ALL
Your mother is everything for you,
From the start, when you were born
To the position you are at now.

Not only your father has sacrificed for you
For everything you want in your life,

Your mother has done them too,
Since when you were born in this planet.

Lucky are we having both parents
In our sides, where some people
Can have only one parent, or even orphaned.

Every mother in this planet, no matter which species she is coming from, has taken an ultimate sacrifice in giving birth and taking care of you, no matter in which way you are brought up.
OWN YOURSELF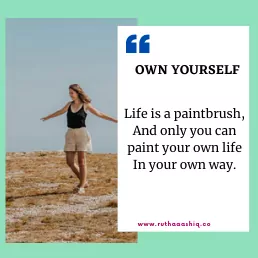 Life is a paintbrush,
And only you can paint your own life
In your own way.

We, of course, have to take
Some form of education
For the basics which we need,

But rest of the knowledge
Is best explored by yourself,
And you have the ownership for that,

No matter what happens with me
For the good or bad,
My life is designed by myself,

And no one has the part
In altering it,
Unless I approve if that is good for me or not.
Aap bhi agar iss tarah life ke phases me, poem on struggle likhna pasand karte hai toh humare contact details pe jarur share karein. Writer ki awaaz me agar kisi post pe khudko paao toh comment jarur kijiye aur apne dil ki baat jarur bataaye. Poetry on life in english jitni bhi aayi hai, blog par usko acha traffic mila hai. Aap sabka uske liye dilse shukriya. Humare Writing contest, Publication Service aur Social Media Promotion har Artist ke liye open hai.
Must Read:- Attitude whatsapp status
Writer:- Abhiram
Instagram:- redhunter_m16